How to download waypoints from the AirScore site.
scroll to bottom of page for links
If a competition is to be scored on AirScore (xc.highcloud.net) then that is where you should source your waypoints.
By doing this you can ensure that you are using the same waypoints that the scorer is using.
The link to the CorryongHG2015 waypoints is at the bottom of the page.
The link will take you to a map page showing the waypoints.
Click the arrow on the far left.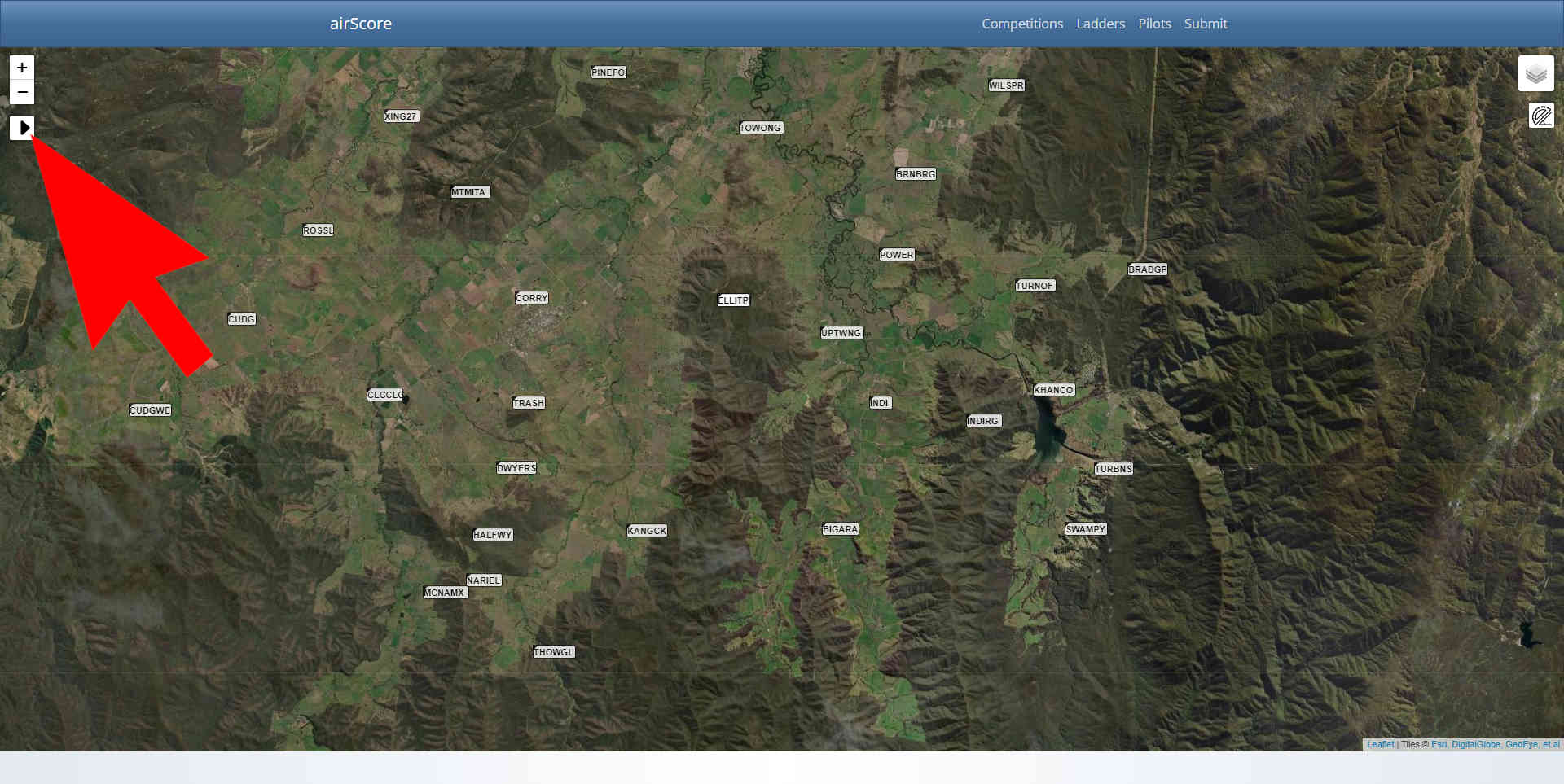 A download panel will open showing the name of the waypoint set.
Choose the appropriate format for your navigation instrument.
OziExplorer; CompeGPS; SeeYou (.cup); or UTM
Click the download button.
Import into your navigation software from your downloads folder.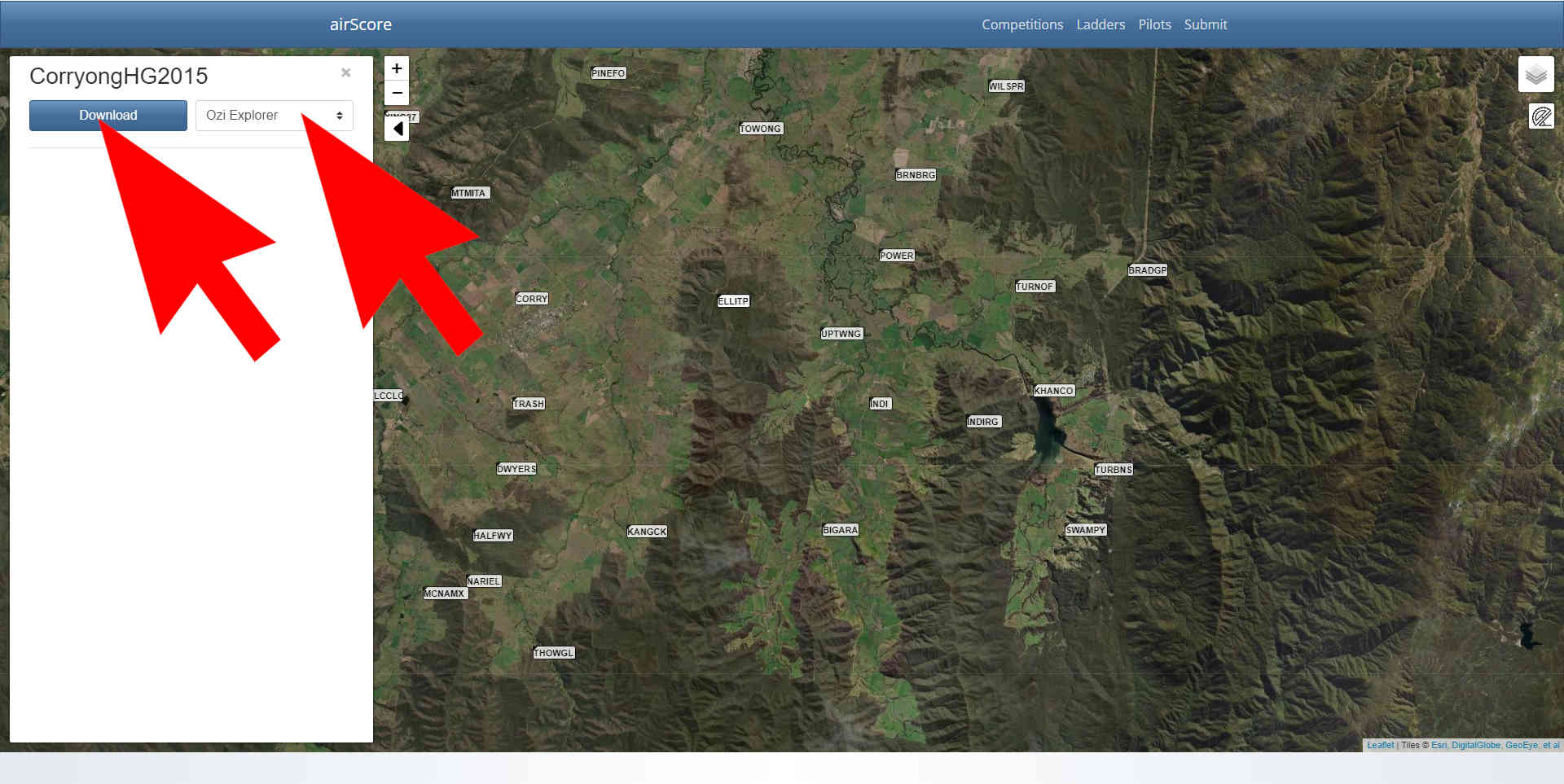 This is the link to the CorryongHG2015 waypoints
https://xc.highcloud.net/waypoint_map.html?regPk=179
--------------------------------------------------------------------------------
To select waypoints for a different competition go to
https://xc.highcloud.net/comp_overview.html
and use the search box to find and open your competition.
On the next page look in the masthead banner for a 'Waypoints" button and click it.
Now follow the instruction from the top of this page.
You must ensure that you are downloading the correct waypoints set for your competition.